Let's greet each other with the "From My Heart to Yours Let's Defeat the Virus" hand greeting! This sign tells other people you recognize they are in a tough shift, too, and you're united with them.
Instead of just waving at someone, please share this encouraging hand greeting as you see people on the street, start or end a zoom meeting, transact your business and live your life with loved ones.
As we roll this out, you may need to say, "From my heart to yours, let's defeat the virus." Otherwise, they won't understand the symbolism.
I originated this greeting to build unity across our nation / world. In times like this a simple "hello wave" to a neighbor, clerk, or stranger seemed awkwardly insufficient. Let's spread this greeting faster than the virus.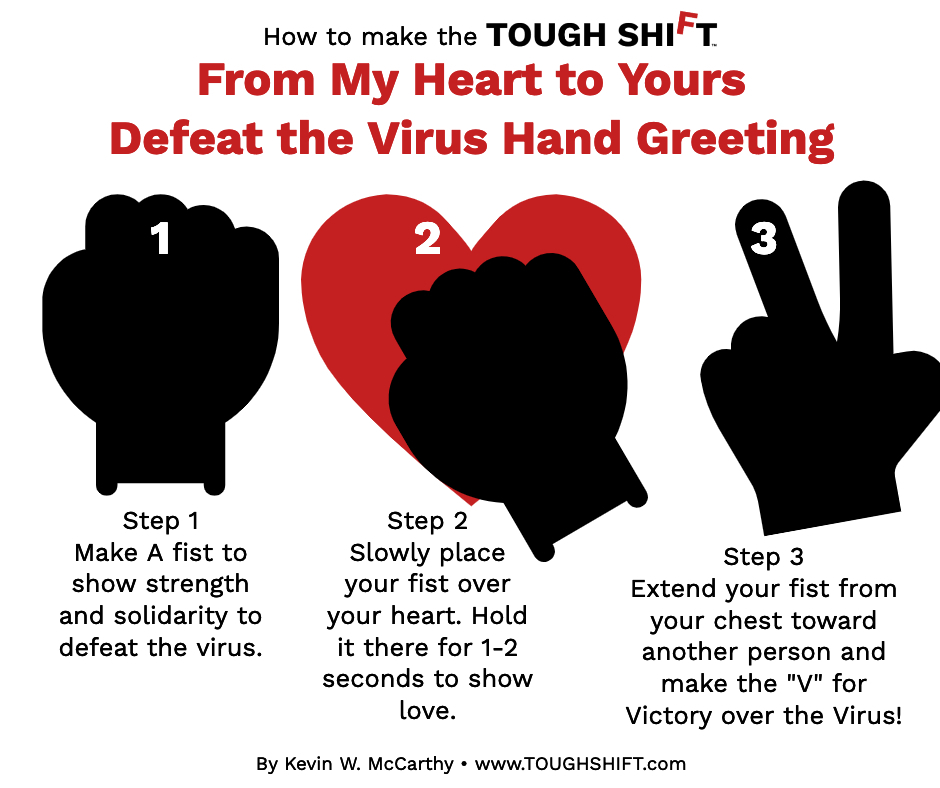 Join me on a live zoom call, April 14, 2020 at 7:30 p.m. Eastern USA for TOUGH SHIFT: Answers for Your Life 30-minute presentation. Details here.