Main Content
Seriously Good Change in Times of Adversity
Recover and Rejuvenate Your Life
with a Lasting Wink of Good Humor
Register to be informed when dates are scheduled.
Answer 7 TOUGH SHIFT Questions
Turn the vulgar into virtue.
TOUGH SHIFT is 48-pages of brilliant simplicity.
State your answers to 7 life-changing questions.
Become your forever advantage over your old self.
Better Person. Better Decisions.
• Increase self-awareness • Gain confidence •
• Assume more personal responsibility • Refine your values •
• Find joy • Process change faster and healthier •
• Build upon your purpose • Improve your well-being



What About Your Group?
Book Your Tough Shift Training Today
Each of us faces tough shifts. Customize the TOUGH SHIFT Program to your needs, such as:
TOUGH SHIFT for Salespersons
TOUGH SHIFT for Healthcare Professionals
TOUGH SHIFT for College Students
TOUGH SHIFT for Entrepreneurs
TOUGH SHIFT for CEOs to CLOs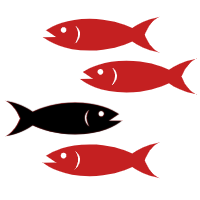 From Kevin W. McCarthy, MBA
Thought Leader •  International Bestselling Author •
• Chief Leadership Officer at On-Purpose Partners •
• Professional Speaker • Tennis Player
How do you take your

Small?    Medium?    Large?    Extra Large?
Keynote Address • Half-Day or Full-Day Workshop • 2.5-Day Immersion • Zoom
Best Sellers Make for the Best Experiences
"Kevin W. McCarthy creates disruptive content that
causes people to first gasp, then grasp, and finally grin.
He simplifies the complicated into practical next steps.
"Since the late 1980s, this pioneer of purpose
keeps advancing the leading edge of
personal leadership and organizational transformation.
The world is finally catching up to
the genius of his life's work
to help us all be on-purpose."