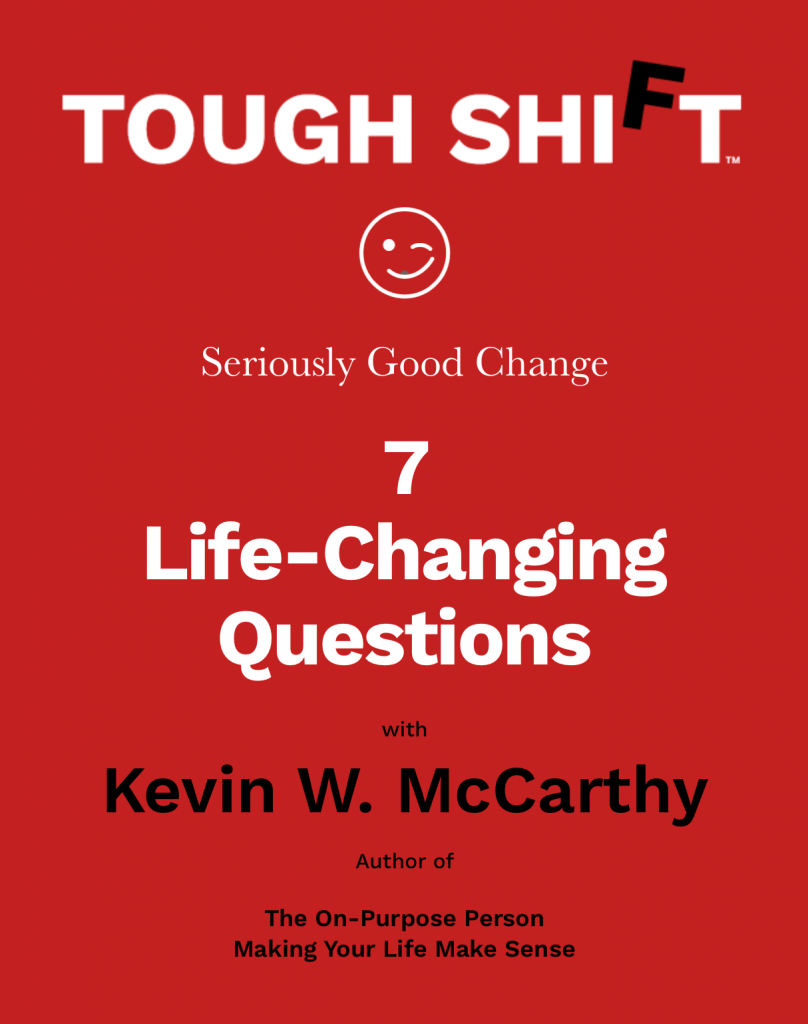 Get Your Answers
Gain Your Advantage
There are 7 Life-Changing Questions that if you don't have answers for them, then you unwittingly place yourself at a disadvantage for whatever dream, endeavor, or desire that's written on your heart!
Better Answers = Better Life.
You know these questions. Your inner conversation is always thinking about them. The unrelenting static of unresolved life questions spin your brain and adversely preoccupy your every waking thought.

A distracted mind fuels an anxious psyche and spawns discontentment. Unchecked, the natural gravitational pull of decline and then decay take over. You are the only person who can help you gain this ready advantage over your life! Yet, why won't you? That's not guilt.
The sobering reality is we are our greatest obstacles to success! TOUGH SHIFT reverses gears to where we become our greatest advantage.
A clear head more calmly, rapidly, and accurately focuses on what matters the most. Clarity of purpose and direction are just two of the essential building blocks for constructing an unassailable character. Freeing your mind transforms problems into opportunity. What may have seemed bad becomes good.
Popular culture puts you down. Your 7 Answers will fire up your confidence! So any obstacle or challenge becomes just another TOUGH SHIFT.
7 Answers — that's it! If you could have answered them by now you would have; but you haven't. Either you've not taken the time to really think about them, or perhaps you didn't have a process to sort through your thinking. Or you may have just needed a chance to talk it out.
TOUGH SHIFT: 7 Life-Changing Questions with Kevin W. McCarthy provides you with the time, process, and conversation to once and for all get YOUR answers to life's big questions. Jump-start the leadership of your life.
"A man should conceive of a legitimate purpose in his heart, and set out to accomplish it. He should make this purpose the centralizing point of his thoughts. It may take the form of a spiritual ideal, or it may be a worldly object, according to his nature at the time being; but whichever it is, he should steadily focus his thought forces upon the object which he has set before him. He should make this purpose his supreme duty, and should devote himself to its attainment, not allowing his thoughts to wander away into ephemeral fancies, longings, and imaginings. This is the royal road to self-control and true concentration of thought. Even if he fails again and again to accomplish his purpose (as he necessarily must until weakness is overcome), the strength of character gained will be the measure of his true success, and this will form a new starting point for future power and triumph."

JAMES Allen, Author of As a Man Thinketh, written in 1903
Basically, James Allen is saying, "Be On-Purpose!"
Program Details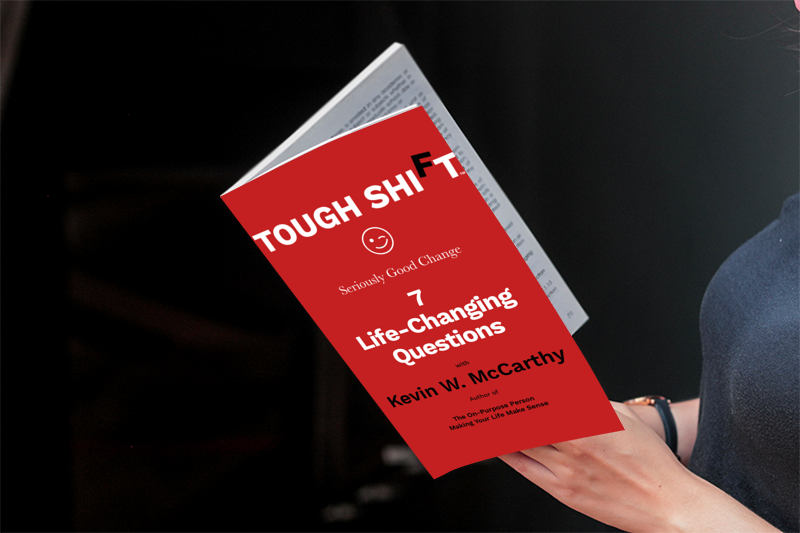 Primary Guide: Kevin W. McCarthy, author of The On-Purpose Person
Location: Orlando, FL USA. Fly into either Orlando International Airport (MCO) or Orlando Sanford International Airport (SFB). Housing is located nearby.
2020 Upcoming Dates: In light of Covid-19, dates are postponed indefinitely. Email info@on-purpose.com to be added to the notifications list. Also check out TOUGH SHIFT: Answers for Your Life virtual keynote address.
Tuition: $795 per person includes the following:
TOUGH SHIFT: 7 Life-Changing Questions workbook
TOUGH SHIFT baseball hat (red or white)
TOUGH SHIFT T-shirt
The On-Purpose Person: Making Your Life Make Sense book
Morning nibbles, lunch, snacks, coffee, tea, and soft drinks
Program Agenda:
8:00 am to 8:30 am – Check-in and coffee & light food
8:30 am to 9:00 am – Welcome & Introductions
9:00 am to 9:45 am – Question 1
9:45 am to 10:05 am – Break
10:05 am to 11:50 am – Questions 2 & 3
11:50 am to 12:30 pm – Lunch
12:30 pm to 1:50 pm – Questions 4 & 5
1:50 pm to 2:10 pm – Break
2:10 pm to 3:45 pm – Questions 6 & 7
3:45 pm to 4:00 pm – Break
4:00 pm to 4:45 pm – Wrap-up