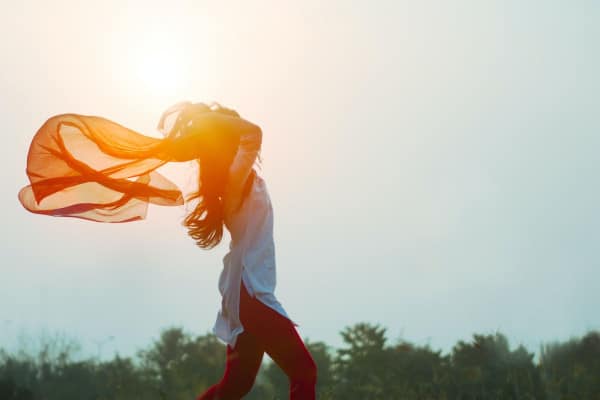 Break Free to Be Your Advantage
When you're in a TOUGH SHIFT event and what you're doing isn't working…
Your confidence is shaken. You question everything. You're upset about your past and feeling lost and alone. You wonder, Where do I start?
Start with the TOUGH SHIFT Turnaround!

Recalibrate, renew, and restore. Based on the book TOUGH SHIFT, your TOUGH SHIFT Turnaround begins with the 7-Day Intensive. Interact live and online for 7 consecutive business days with a cohort. Stop the trial-and-error living in favor of living strategically by design.
What's even better? The 7-Day Turnaround is the start of your fresh start!
Member of the On-Purpose Planet? Enroll from within the Planet to get a discounted tuition.
Count 'em: 52 Weeks of Support!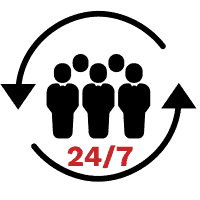 Turnarounds take time. How about as much as a year of support?
The TOUGH SHIFT Turnaround Program includes:
TOUGH SHIFT 7-Day Turnaround Intensive
Eligibility to repeat the 7-Day Turnaround for a year on a space available basis
A 1-year Personal Plan Membership in the On-Purpose Planet online community ($190 value alone)
TOUGH SHIFTERS private peer support group within the On-Purpose Planet
Why go it alone? Tap into the perspectives, experiences, energy, resources, and support of peers. As you regain your footing, your story and experience will come full circle as you minister to others at the start of their turnaround. Be a difference-maker!
TOUGH SHIFT Turnaround annual membership is on sale for $497, discounted $300 from the retail tuition of $797. Members of the On-Purpose Planet enroll within your membership and save an additional $100.
Why a 1-Year Program?
It just takes time to work through a TOUGH SHIFT. A 7-Day Intensive lays the foundation for renewal and restoration. Realistically, you'll need more than seven days to work through your TOUGH SHIFT. That's why the On-Purpose Planet and TOUGH SHIFTERS private group is there for you for an entire year of TOUGH SHIFT events.
Regardless of the cause or nature of your TOUGH SHIFT, learn to turn adversity into your advantage. The ongoing support and coaching from the On-Purpose Planet and the private group offer an extraordinary value and opportunity for your turnaround and rejuvenation.
About the TOUGH SHIFT 7-Day Turnaround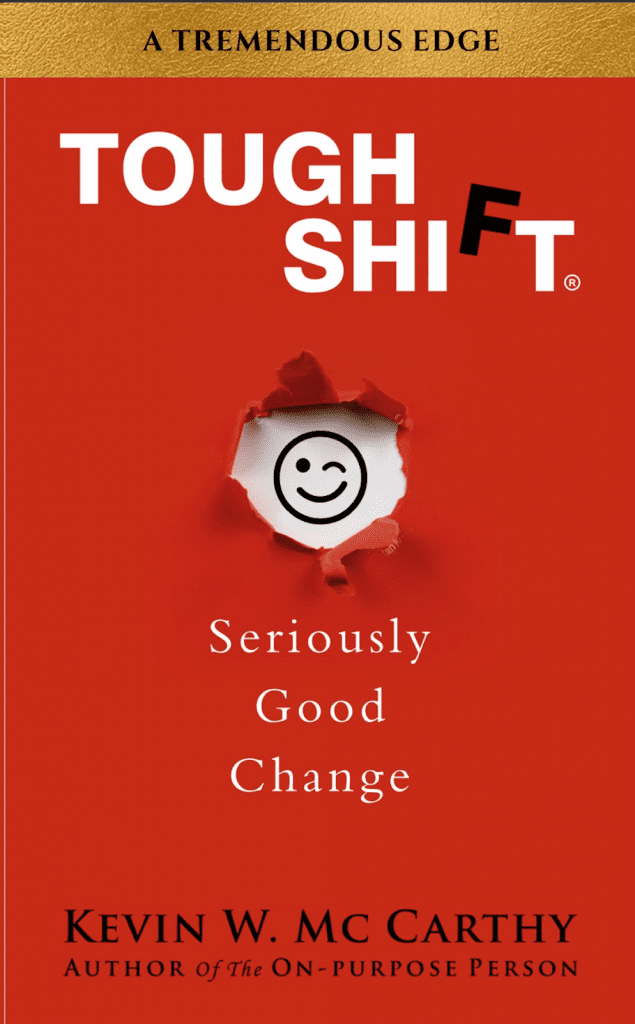 Framework: Answering the 7 Questions found in TOUGH SHIFT: Seriously Good Change by Kevin W. McCarthy.
Flow: 7 consecutive business days in a 57-minute daily guided Session with discussion, breakout groups, and workshop content. Allocate an hour per day for soul work done outside of the Session.
Format: Each Session is a live video conference from noon until 12:57 PM Eastern time, with bonus time as needed.
TOUGH SHIFT Peer Group: Access via the On-Purpose Planet. Interact with other members. Continue conversations and build relationships with peers.
Recordings: Session replays are posted in the TOUGH SHIFTERS private group.
Guide: Kevin W. McCarthy, best-selling author, business advisor, and coach.
2022 7-Day TOUGH SHIFT Turnaround
September 7, 8, 9, and 12, 13, 14, 15*
November 2, 3, 4, and 7, 8, 9, 10*
*Dates are subject to change without notice
Redeem your past, reinvent your present, and rejuvenate your future.