Monthly Relationship Building Lunch
Thursday, July 9, 2020
11:40 am to noon – Small Groups Online • Program is noon to 1 PM
Registration is required to get the zoom link. No charge!
Invite your colleagues, co-workers, and family from around the world to join us.

Form submission is now closed.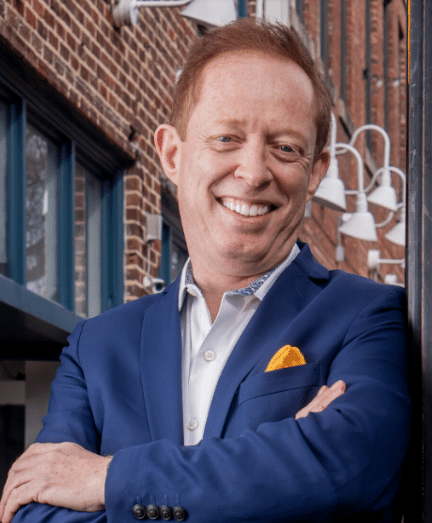 How To Do Business In The Supernatural In COVID-19
Peter Lowe, CEO, Elev8 Christian Business Summits
In his talk, "How to do Business in the Supernatural in COVID-19," Lowe will discuss how to be God-directed not just goal-directed in business. Peter Lowe said, "As we operate in this uniquely challenging time, it's important to remember that God is eager to work through you in the marketplace. Not only can you make an incredible impact in the marketplace with God's help, but He also desires to help you prosper as you conduct business. We're going to discover how!" You will discover how God desires to lead us in business to achieve bottom-line success. Lowe will share the five ways Jesus said we can fail in business and how to eliminate them. You and your business will never be the same after this powerful event.
Peter Lowe's seminars filled the Amway Center and arenas across North America with enthusiastic businesspeople and remain the largest live business seminars ever produced. Attendees flocked to hear the secrets of success and self-improvement from the greatest leaders and achievers of our age, including six U.S. Presidents, motivational speakers like Zig Ziglar, Olympic champions like Michael Phelps, and more.
Peter Lowe Success Seminar Featured on CBS 60 Minutes
Peter Lowe
A Guide Who Has Been There
For over 30 years, Peter Lowe has traveled to over 125 countries and dedicated his life to the pursuit of connecting the dots through Scripture and the business world. His unique ability to partner Biblical knowledge with the ever-changing business marketplace has allowed him to guide, teach and motivate countless lives in seeking God's voice and perspective on how a Christian business-owner should hold the line in the marketplace, no matter the industry or calling.
As a pastor's and missionary kid himself, he has had unique insights and access from interviewing and understanding some of the most authoritative Christian Influencers and Leaders in the world, such as Billy Graham, Mother Teresa, the Archbishop of Canterbury, and so many more. Peter was also the Chairman of the Billy Graham Crusade in Tampa Bay.
REGISTER BELOW for PETER LOWE
(details are below the registration.)
Form submission is now closed.
---
Privacy: We don't share your information. The information provided above grants us permission to email you information relevant to this program plus other offerings by the Central Florida Christian Chamber of Commerce. Every communication from us will include an unsubscribe option. We hate spam just as much as you do.
When: Thursday, July 9, 2020: Virtual Relationship Building Lunch noon to 1:00 PM., 11 am Central, 9:00 AM Pacific)
Relationship Building Rounds: Jump on the zoom at 11:40 AM to meet other Christian Business Owners and Ministers in the the marketplace. Eastern US starts at 11:40 AM, 10:40 AM Central and 8:40 AM Pacific). Program begins at noon Eastern.
What: Central Florida Christian Chamber virtual Relationship Building Lunch from noon to 1:00 PM. Includes a 30-minute live presentation with Peter Lowe followed by a Question & Answer session.
Cost: Free — Seat Sponsorships are available. If you want to help underwrite the Christian Chamber for this event, please consider a seat sponsorship. Suggested value is $15 (or more). Call the Chamber office for a seat sponsorship: (407) 258-3578
To Do: Register above to receive access information for this live video conference. Feel free to invite family, friends, and co-workers to join you. Your registration will be immediately confirmed.
How: Online Live via Zoom.us video conference. Limited to 200 attendees on a first come, first served basis. Zoom access information will be sent to all registered attendees the day of the event. And a reminder email will be sent 15 minutes or so before the event starts.
Form submission is now closed.